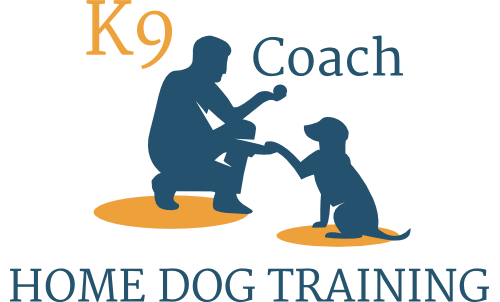 Take My Dog Training Quiz Here
This in your home education and training session will get you past the biggest hurdle of having a puppy, the "3-6 month old period".
With this one time puppy class with free follow ups, I will come to your home and educate you on your puppy and how to teach him or her what you want and what you DO NOT want. I do not use treats or any physical punishment techniques what so ever. Instead I teach you canine communication using voice tones and body language. The same thing your puppies mother would have used to teach her litter her rules of the pack ( like "Please do not potty in my living room"...lol).


This is a one time, private in home puppy school session that lasts around an hour to an hour and a half depending on your pup's needs. What you will learn in this session is not on the internet/ YouTube, books or any other kind of forum. It's a unique approach that has worked for over 30 years around the world. Its not a magic trick, it just works like it is. This is a special one visit only session for new puppy owners that want to get things under control in a hurry with an understanding that can last a lifetime. This will not cover basic training like sit/stay/come or leash work, (click here if you need this kind of training) but will cover the overall puppy control and issues associated with it like chewing, potty training, mouthing-biting etc. I will teach you how to "Stop the madness" and get things under control immediately!

All you have to do is follow my personalized plan for you and your puppy. After which any follow up questions or help are just an e-mail away and are also included for up to 3 months -free! Your puppy will respond immediately or I won't charge you a dime.
The cost for this Puppy 911 Session is :$249 ***Santa Clarita area only- Small travel fee if outside the SCV
Book this session now...
This-Puppy only- In your home- visit includes education and training on:
Biting/Chewing/Mouthing- Learn How To Stop it now!
Potty Training and a comprehensive program to follow- Get Control Today!
How to say " No" in your puppy's language so that she actually understands
Boundaries and house roaming control- So You Can Finally Relax!
Play/Rest/Food/Toys/ Do's and Don'ts
To Crate or Not to Crate...Understanding Your Puppies Home
Understanding your puppies language- And how to respond to her...
Over all Control/Peace and Harmony
No Treats!- This is NOT a treat or pain based program-
Take My Dog Training Quiz Here
Contact Me to find out if this package will work for you.
"Creating Balanced and Happy Homes For Dogs and Their People."
Call: 661-312-6476
DOG TRAINER FOR SANTA CLARITA AND SURROUNDING AREAS.
AREAS SERVICED
Serving all of the Santa Clarita Valley including: Valencia, Stevenson Ranch, Saugus, Newhall, Canyon Country, Castaic, Northpark