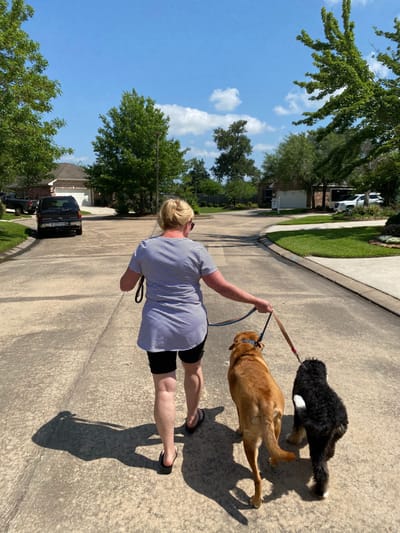 Successfully Training Dogs in The Woodlands and Montgomery Areas Nearly 20 Years
Without Using Physical Punishment or Treats.
Just Quick and Incredible Results-Guaranteed.
Happy Dogs Equals Happy Families!
See Proof For Yourself
Stop Trying to Train Your Dog or Puppy All on Your Own.
Stop the Embarrassment When Friends are Over.
Enjoy Going on a Walk With Your Dog. Anywhere!
Imagine Your Dog Coming to You When Called. Finally!
Get Peace and Harmony Back in Your Home.
No Need to Send Your Dog Away to a Boarding School.
Dog & Puppy Training with a Support Guarantee
Enjoy an Amazing Relationship With Your Dog For a Lifetime.
Who is Scott Beckman?
Let's get started
Request
Free Email Dog Training Consultation HERE
OR...
Schedule Your
Free Phone Dog Training Consultation with me HERE
OR...
Take My
Dog training Quiz Here
See
Dog Training Programs Here