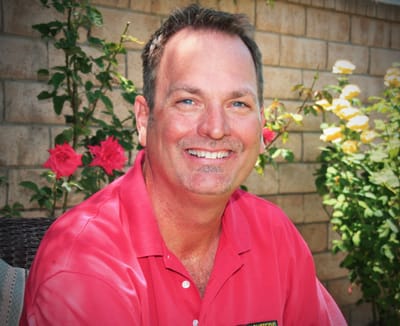 I Train With You and Your Dog at Your Location:
My name is Scott Beckman Owner of The K9-Coach
Home Dog Training in The Woodlands, Texas
. For over 18 years now I have been helping clients train their dogs to become amazing and well behaved family members. I specialize in family dogs and teach my clients and their dogs in their own homes, where dogs AND people learn best. My training method utilizes pack leadership techniques through
C
anine Communication & Muti Training Techniques as well.
I Teach this to my clients and I can teach you too.
No Treats or clickers:
No need to bribe your dog anymore. Learn to create a Balanced-Bonded-Respectful relationship in a short amount of time.
No Physical punishment:
No hitting, no kicking, no alternative techniques like Alpha Rolling...Ever..... I'll teach you how and you will never need any other training for any dog you have. Once you learn, you will have the training skills for a lifetime.
No Harsh Techniques
I will teach you the proper voice tones-and body language that dogs already use to communicate with each other. It's a very simple yet powerful system of communication that just about anyone can master and is never harsh. If your dog understands what you want, she will WANT to make you happy and follow your rules. It's just that easy. If this Sounds too good to be true, please feel free to read some of my
YELP
and
Google

reviews
when you get a chance, you will see people that were having the same kind of issues you are having now with your dog and I can help you too.
If I can't I won't charge you a dime....
Some of The Behaviors & Goals I can Help You With:
Barking
Jumping up on Guests
Off-Leash Training & Control
On Leash Training- loose Leash Walking
Coming When Called-Sit/Stay
Front Door Control- Door Boundaries- Door Rushing-Gate Boundaries
Obedience Training
Minor Aggression Issues
Counter Surfing- Stealing- Chewing
Puppy Training
Potty Training- Peeing-pooping in the House
Home Boundaries | Stair Control | Rooms off Limits
Over All Control
Most any Dog Behavioral issues
If you would like help with some of these behaviors and or training goals please contact me below:
Request
Free Email Dog Training Consultation HERE
OR...
Schedule Your
Free Phone Dog Training Consultation with me HERE
OR...
Take My
Dog training Quiz Here
See
Dog Training Programs Here
"Creating Balanced and Happy Homes For Dogs and People of Texas"Professional DOG TRAINER
AREAS SERVICED: The woodlands, Montgomery, Magnolia, Conroe, Hufsmith, Alden Bridge, Woodforest, Grand Lake Estates, Sterling Ridge,Panther creek, Indian Springs, Grogan's Mill, Panorama Village, Augusta Pines,Willow , Pinehurst Texas.