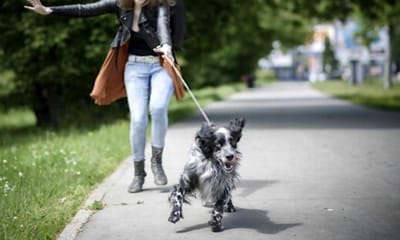 Is it Time To Hire a Professional Dog Trainer?
If you tired of the barking, jumping up , stealing, digging, chewing, leash pulling ....what ever...
Contact me now
, your best dog is waiting and doesn't want to go to a
doggie boot camp!
I'm Scott Beckman, Owner of K9-Coach Home
Dog Training in The Woodlands
Texas. For almost 20 years now I have been helping clients train their dogs to become amazing and well behaved family members.
I specialize in family dogs and teach my clients and their dogs in their own homes, where dogs AND people learn best.
My training method utilizes pack leadership techniques through Canine Communication, voice tones and body language. The
Dog Training Programs
cover a wide variety of training goals and comes with a Dog Training Guarantee of support. If after our training is finished you need additional help, I will be available to you free of charge ,Guaranteed in writing.
My Training is Never harsh or treat based and is easy to learn. I Teach this to my clients and if you live in The Woodlands or Surrounding areas I can teach you too.
See My Google Dog Training Reviews here
"I Teach people The canine way, Well behaved dogs are the result. Once you learn a more pack leadership mindset you will see the change yourself."Scott Beckman
Let's get started!
Call me and leave a message, I'll call you back as soon as I'm available. 281-747-9464Dog Training Near Me